April 10, 2016 – Talisay City
BCBP Talisay held the FREE TO FOLLOW THE LORD SEMINAR at the Shoenstatt Shrine last April 10 2016. The seminar was attended by 31 members of the BCBP Talisay and Outreach Argao.
Speakers from different chapters and from the Talisay were invited:
Brother Jun Dumdum, Brother Nelson Maquiling and Brother Mario Siao.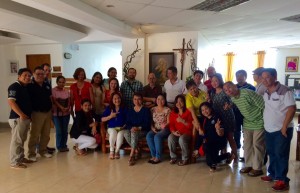 (Sources :FB, Secretariat)