September 19, 2015 – Don Bosco Basement, Talisay, Cebu
Brother Bill Granert of the Brotherhood of Christian Businessmen and Professionals of the Cebu East led the explanation of the BCBP Way of Life to the to the 28 candidates of the BCBP Christian Life program.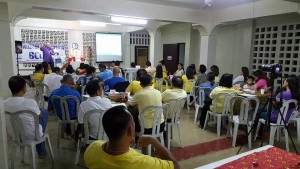 The BCLP-13 is the 13th Christian program conducted by the BCBP Talisay with 30 confirmed candidates and 27 of them were baptized by the Holy Spirit.
Brother Granert explained the different activities conducted by the BCBP in different chapters.
(Sources : Secretariat, Facebook)