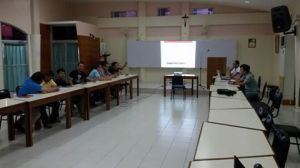 Incoming Chapter Head Greg Bersabal led the Incoming leaders of the BCBP Talisay at the St. Francis Convent, Maghaway, Talisay City. The meeting and planning started from 10:00 am up to 5:00 pm which was attended by :
Incoming Directorships
Ministry Heads
Unit Leaders
Action Group Leaders
Outgoing Chapter Head
Outgoing Governance and Leaders.
Several issues, plans and activities were taken and laid out in advance.