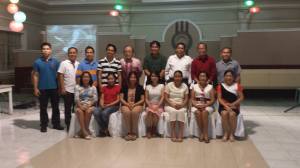 November 29, 2014 Saturday – Argao, Cebu
Sixteen (16) Participants  of the BCLP-01 Argao, joined and successful embraced the presence of the Holy Spirit in their lives. The ceremony was jointly conducted with the Argao Outreach Team, an outreach of the BCBP Talisay led by Brother Jun Dumdum and Sister Gingging Dumdum. The Baptism in the Holy Spirit is one of the requirements for the successful completion of the BCLP program. The baptism started with the celebration of the HOLY MASS attended by both the servants and participants.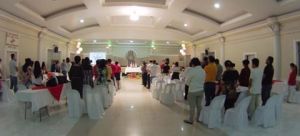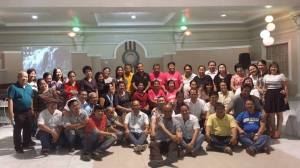 The Argao Team servants in cooperation with the BCBP Talisay Chapter Units led by Simbajon, Chan, Bacus & Canete couples facilitated the activity which start from the empowerment event last November 28, 2014 Friday at Don Bosco Church, Talisay City Cebu. The empowerment started with the HOLY Mass celebrated by Father Mon Ofredo.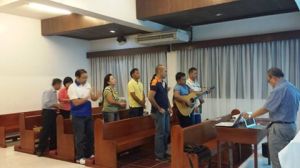 (Sources : Facebook Page, Bro Jun Dumdum)